Farmers and Agriculture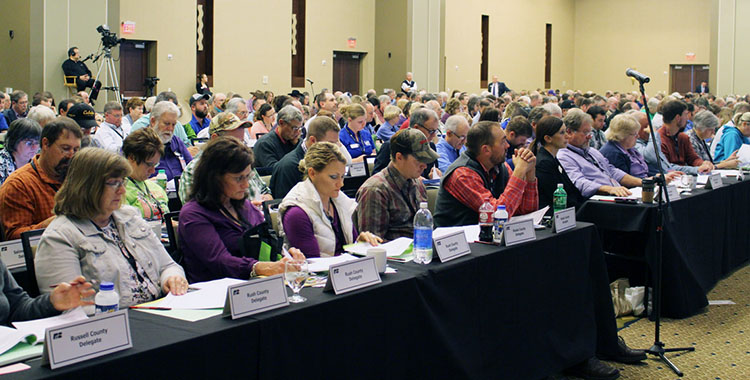 In 1919, 38 counties sent delegates to Manhattan to create Kansas Farm Bureau. The mission—to promote the development of the most profitable and permanent system of agriculture; the most wholesome and satisfactory living conditions; the highest ideals in home and community life; and a general interest in the farm business and rural life.
One hundred years later, our mission remains the same. Today, we strengthen agriculture and the lives of Kansans through advocacy, education and service.
With more than 30,000 farmer and rancher members throughout the state, and a Farm Bureau organization in every Kansas county, our grassroots history remains strong and vibrant.
Become a Member
If you're not a Farm Bureau member in Kansas already, join today. Your membership provides access to tools, information and benefits that matter to you, your operation and community.
Join Today